India Day 7: Cows and Bars
Day 7 (Cows and Bars)
After spending the majority of our schedule yesterday at Amul Dairy, our tourist agenda got pushed to today. We started off the day at the Adalaj Step Well after breakfast (Caroline and I arrived on time finally thanks to a relatively new service: The Wake-Up Call)
Tangent #1: Steph, Marian, Paul, and I researched Ahmedabad for class, and our presentation featured the Adalaj Step Well. Instead of creating a horribly boring PowerPoint (how dull, but no offense), our team decided to focus on a more creative and more visually appealing way to present our research. Most fortunately, the team that presented before us covered everything we would have needed to present and we just showed all the fun clips.
Surprisingly, the Step Well was smaller than expected. The photos we saw beforehand did not have anything to gauge scale by and made it difficult to judge the size of the Step Well. Despite the size revelation, the intricately carved stone columns and walls located primarily underground held immense beauty. Of course, we made time to stage some scenes for our lovely (upcoming) Bollywood music video, and our fingers stung at the end of the day from the hefty amount of photos we captured.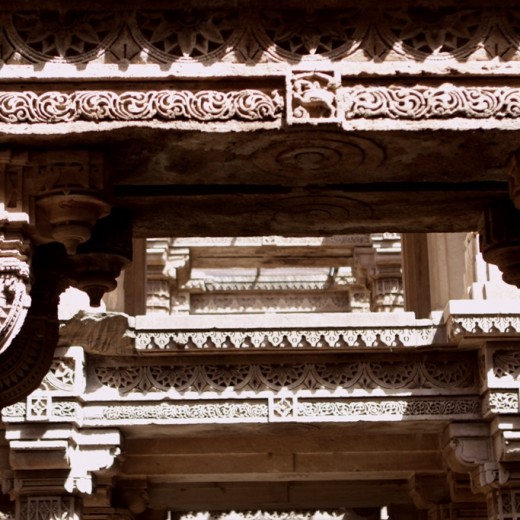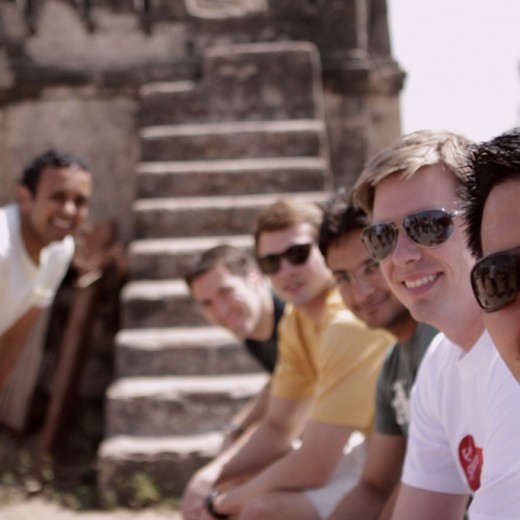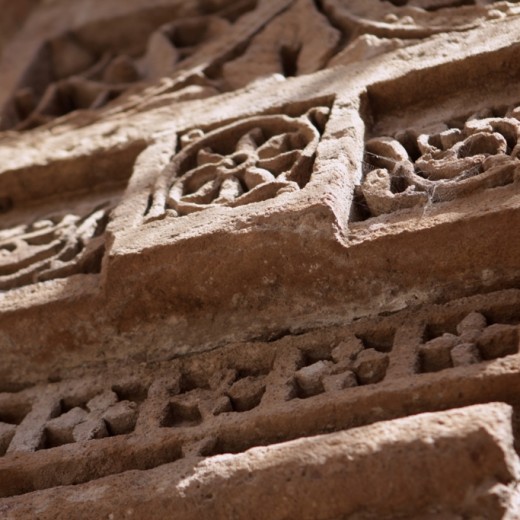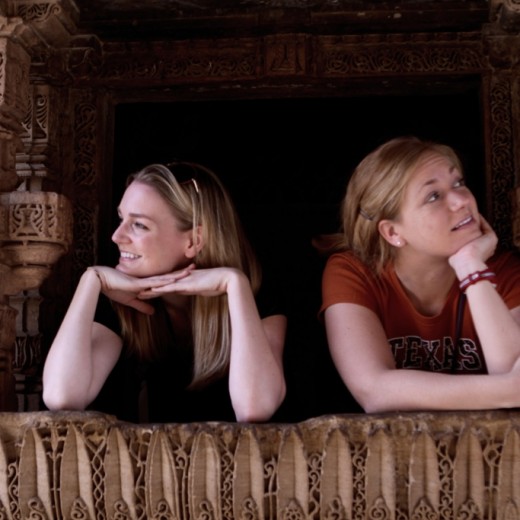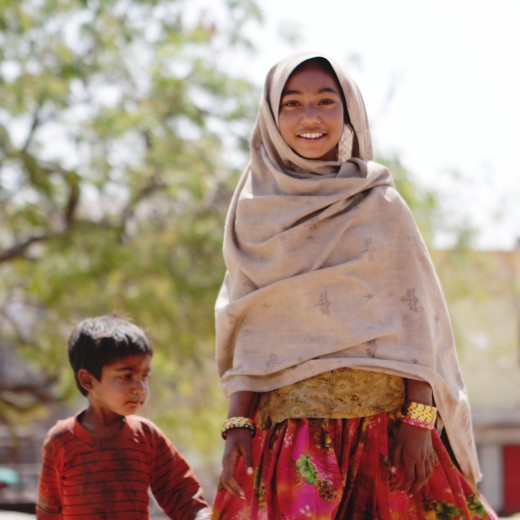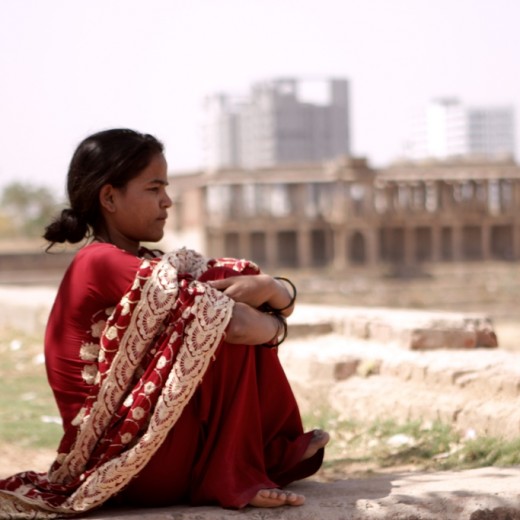 Tangent #2: My quest of the day involved finding a cow, and as chance would have it, two very large cows (for people my size) chilled a couple of feet from where we pulled into the Step Well. These sacred cows, according to Rohit, belonged to no one. They had the freedom to roam about, eat whatever they wanted, and sit and walk wherever they desired. Some of the cows even had necklaces. (I wonder if cow necklaces could catch on in the States.) People would even wait for them to move from the streets and no one bothers them. What a life! These cows ruled the streets. Paul jokes that if cows were on twitter, there would be an uprising amongst the cows in the U.S. (Paul has very "special" ideas. You should ask him about his theory as to the hierarchy amongst animals in India. The story involves monkeys, dogs, cows, and cats…)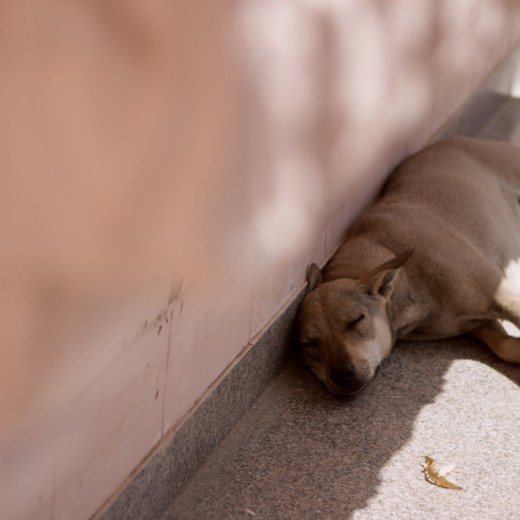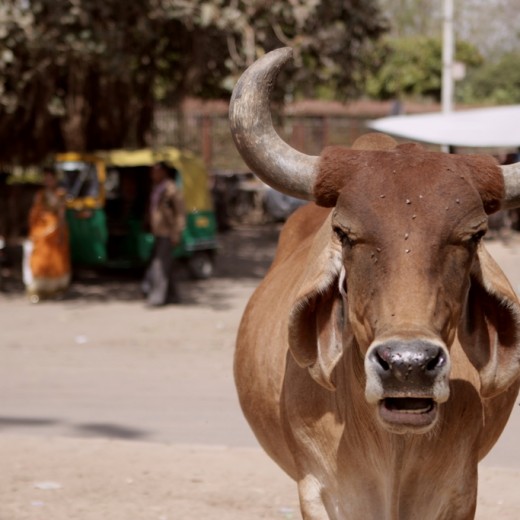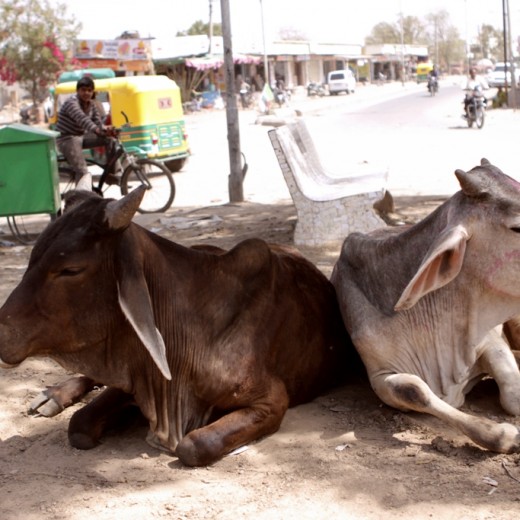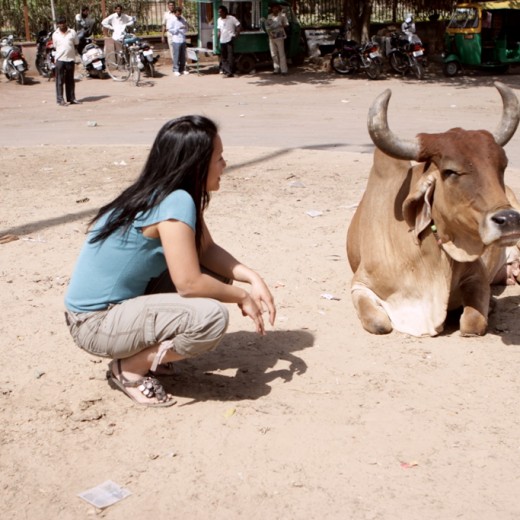 Before we left, I "asked" Paul and the rest of the class to "please" dance in front of the cows, and maybe we attracted quite a few stares.
Next on the agenda, the Indian Institute of Management (IIM), one of the most prestigious business schools in the world and a very difficult one to get into. We learned about the school and had open conversations with some students to understand the similarities and differences between the MBA program at McCombs and at IIM.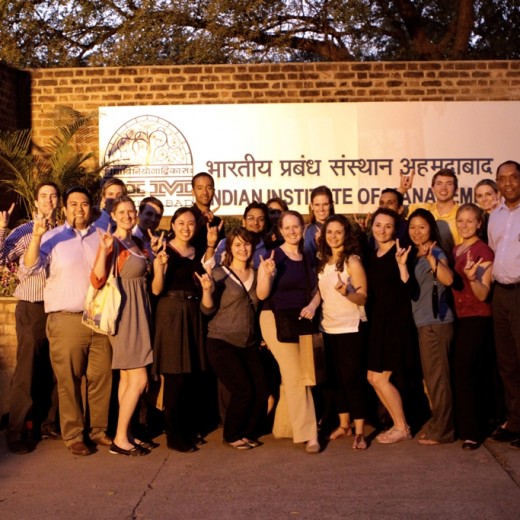 It seemed that most of the school curriculum structure matches McCombs. Several notable exceptions: (1) The students have class six days a week, compared to our Monday to Thursday schedule. (2) McCombs focuses more on real-life work experiences and constant consulting projects with companies than IIM. (3) A significant disparity in the proportion of women versus men existed at IIM (the sudden influx of women pursuing higher education being a recent phenomenon). In general, we all disliked our first semesters and were ridiculously busy.
The students were extremely welcoming, willing to answer all of our questions, and told us about their experiences. They even taught us some dance moves, after some "asking" on my part, but we got amazing footage. I even had the opportunity to interview a staff member about her thoughts on the recent acceptance of women in the workforce and the influences of education on this movement. Something tells me I will live in my editing studio when I return to the States. Maybe it's the fact that I'm killing five birds with one stone (5 different projects) while in India.
Back to the hotel, most people decided spend the night resting and eating at the hotel, but a group of us (I always participate with the more active group) spent some time exploring Ahmedabad on our last night here. Ali, our twenty-one year old (have I mentioned that) tour guide took us shopping. We wanted to buy traditional Indian crafts, but as we rolled into the very westernized looking mall, Neeka and I definitely could not help feeling slightly disappointed. "I'm not sure if I want to shop at GAP in India."
However, what began as a disappointment, turned into a fantastic evening. Turns out, we were the ONLY foreigners in the sprawling mall and the food court consisted of Indian-some-other-country fusion plates. I had paneer chili and steamed rice, Ali had some sort of Indi-Mexican fusion sizzler plate, Ryan had a sandwich, and Neeka had a fusion Mediterranean pizza! Om Nom Nom.
Things started getting crazy at the "Mocktails Shot Bar" in the mall. The dry state situation in Ahmedabad forced the bar to serve virgin alcohol beverage copy cats. The atmosphere made it look and feel as if we were in a real bar, except in a mall where kids could leave with martini glasses filled with smoothies. I must mention the bartenders who performed a variety of Tom Cruise inspired "Cocktail" tricks, flipping glasses and mixing cups. Epically Hilarious. Eventually, we planned to deceive our classmates by pretending that Ali had taken us to a speakeasy and that we had documented our law-breaking activities. The day before, Rohit had proudly proclaimed that he had never broken a law. That night, Rohit declared, "I want to break the law. Let's break the law." Quickly, we discovered that footage from specific angles actually made it difficult to tell that we were NOT in a bar. In fact, to our delight, the bartenders even made Ali lay backwards on the bar and take a shot from a mixing cup. I've never laughed so hard. Neeka immediately posted the pictures online about our CRAZY night, and we definitely had a few questions the next morning on the bus.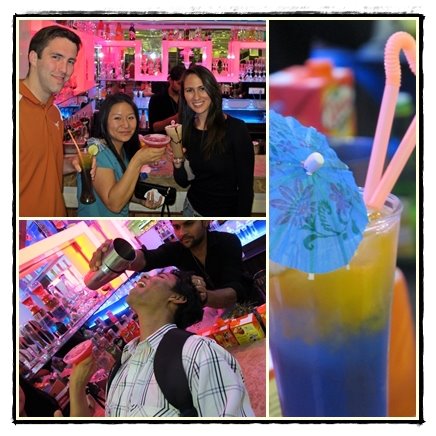 After that riveting Mocktails experience, we tried to go to the remaining open stores before heading home in our auto Rickshaw. You already know what happens next.
Lights out. Tomorrow, Mumbai!