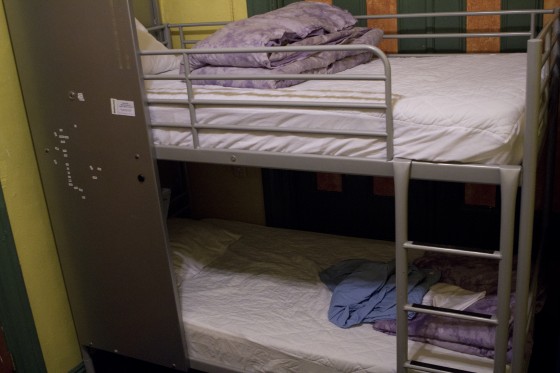 The Hostel
If someone wanted one word that comes to my mind when I think of Comic-Con, the word would be lines — lots and lots of lines. Chris Jackson, who had went last year, and is the reason why I am even able to come to Comic-Con this year (thank you Chris) had warned me about these lines, but it still did not prepare me for what I saw at 8 AM in the morning. Insane.   The line snaked from the front of the building to the back of the building to the building next to the building. It is hard to explain. Hopefully, the pictures give a good idea.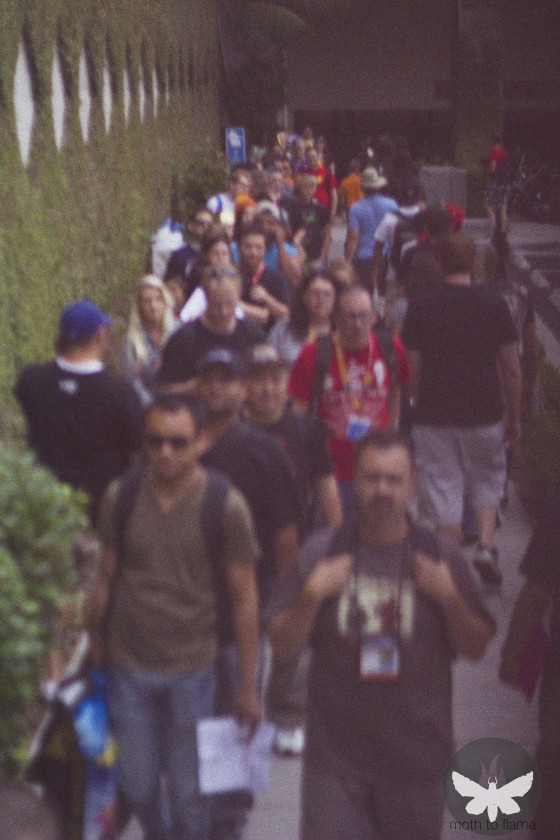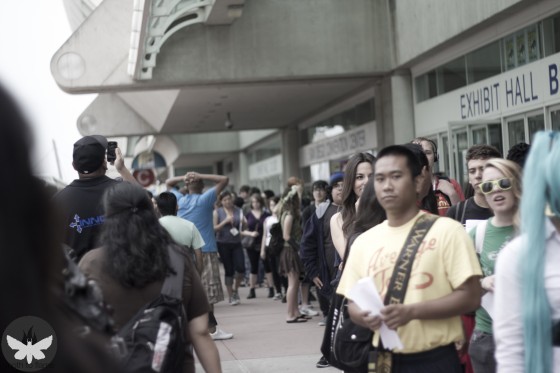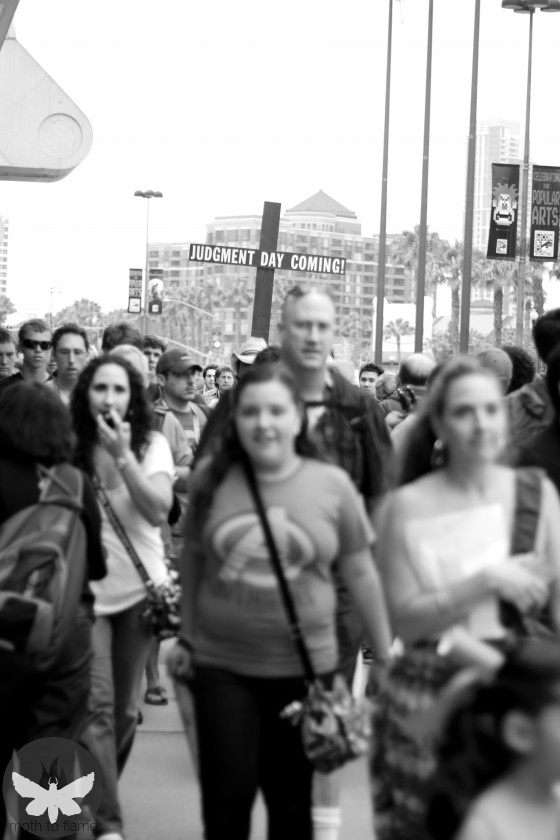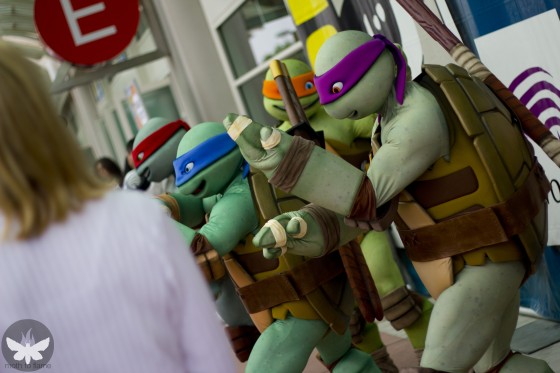 Luckily, given my later volunteer shift, I was able to cut the line, get my badge, and get into the convention center just as it opened. I must say, if anyone wants to go to Comic-Con, volunteering is definitely the way to go. You spend only 3 hours of your day volunteering and you get that day's all-access pass for free. Beats spending a few hundred dollars, in my opinion!
Though I still waited in line for a good hour and a half, I was thoroughly entertained taking pictures of all the people in random costumes. My favorite costumes were the ones of Iron Man or some sort of robotic character. These costumes are so complicated. I cannot imagine how the person lasts the entire day in them.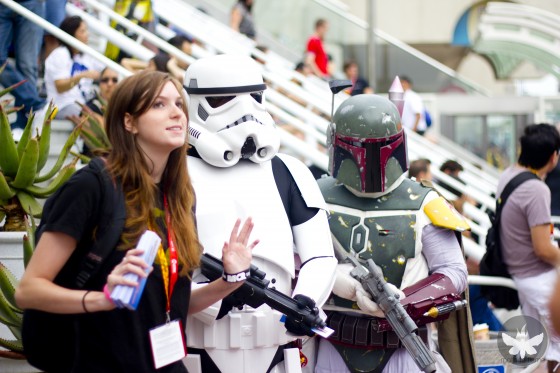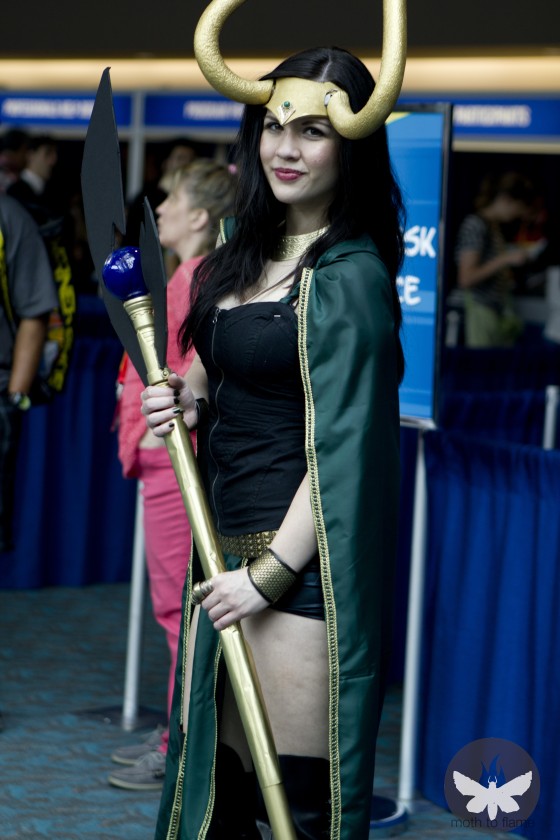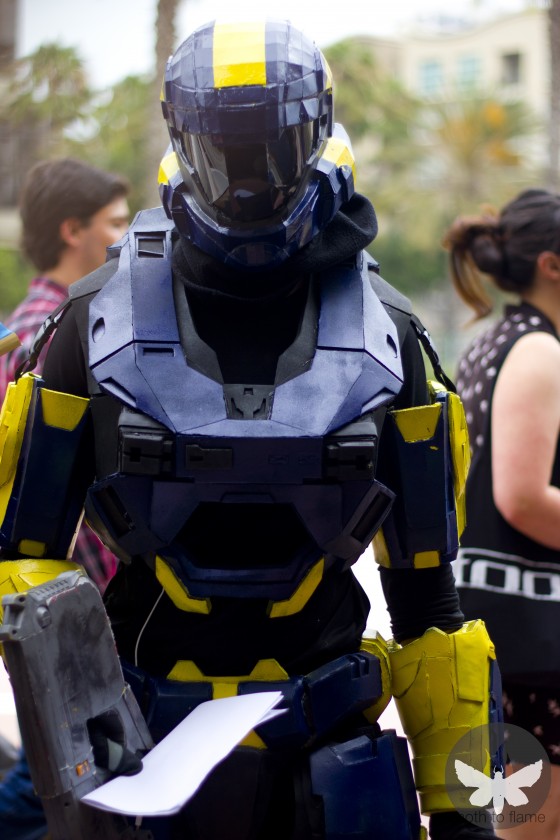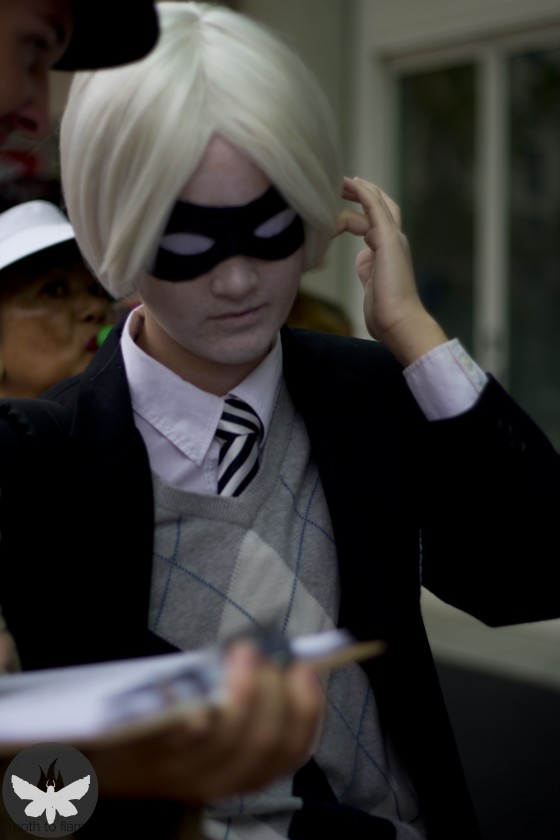 I spent the first part of the day wandering around the Exhibit Hall where all the vendors are located. One word. HUGE. Comic-Con's exhibition area makes SXSW's exhibition hall look like an ant.  I walked around in a trance, looking from left to right at all the colors, all the comic books, and at all the costumes.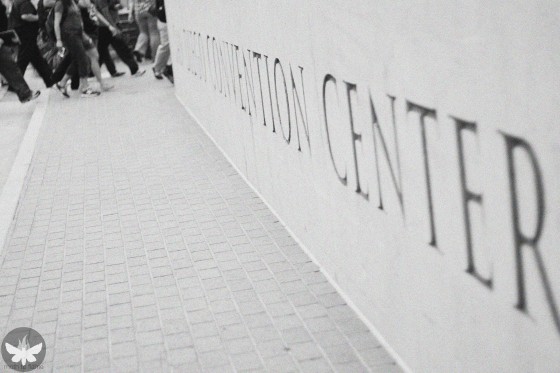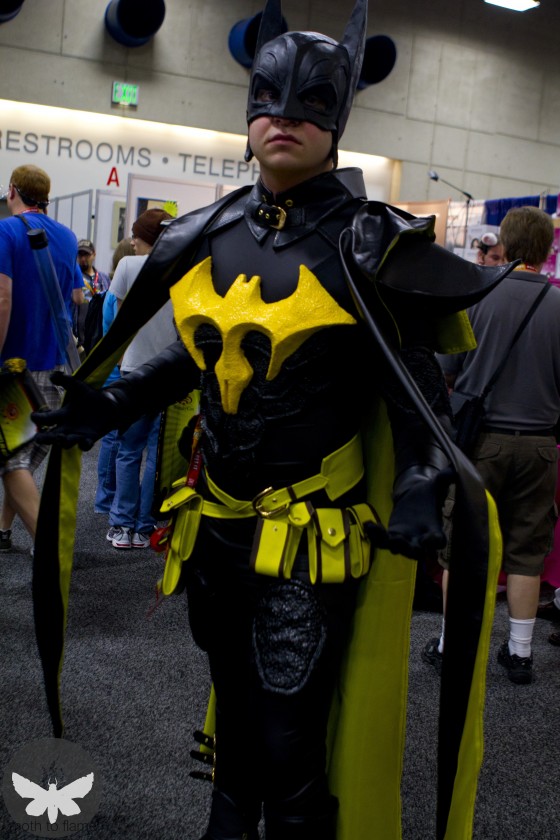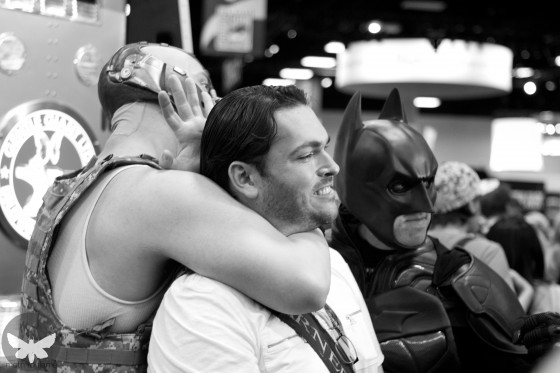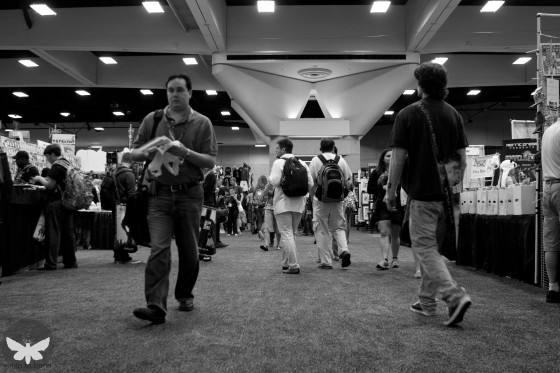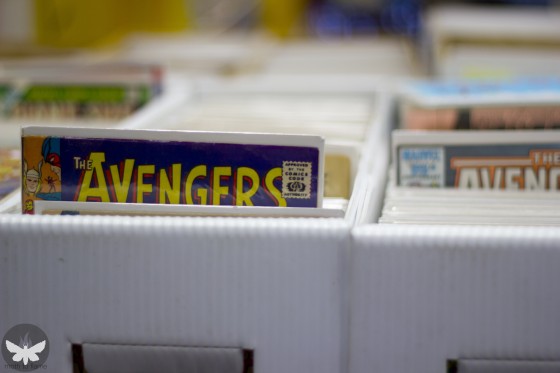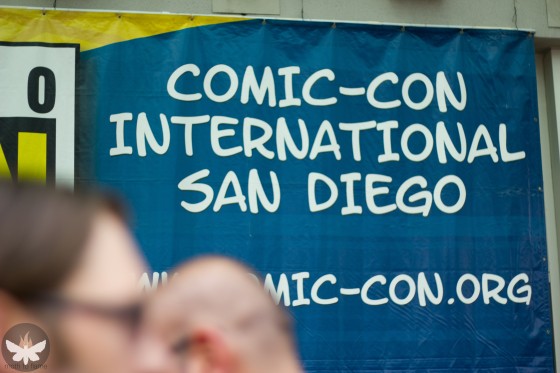 My strategy for the first day was to just browse and scope out what is available and what to focus on the next day. I did not spend a lot of time at each booth, but instead tried to see everything. I definitely still missed stuff because Chris informed me that the WongFu Productions clan has a booth at Comic-Con (how the crap did I miss that!), which I am DEFINTIELY going to be hunting down tomorrow. Also, my friend Kelly Huddleston was also working at the WWE booth and I did not see that either.  Perhaps it's my poor scoping skills, but I blame it on Too. Many. Distractions.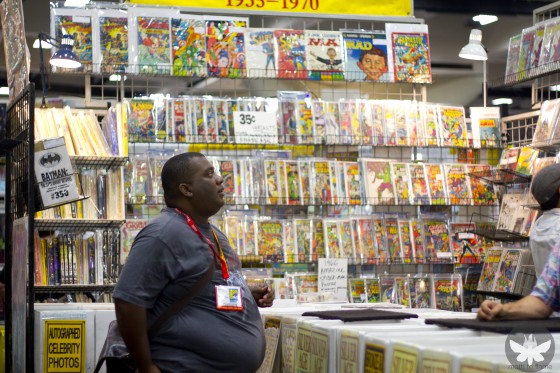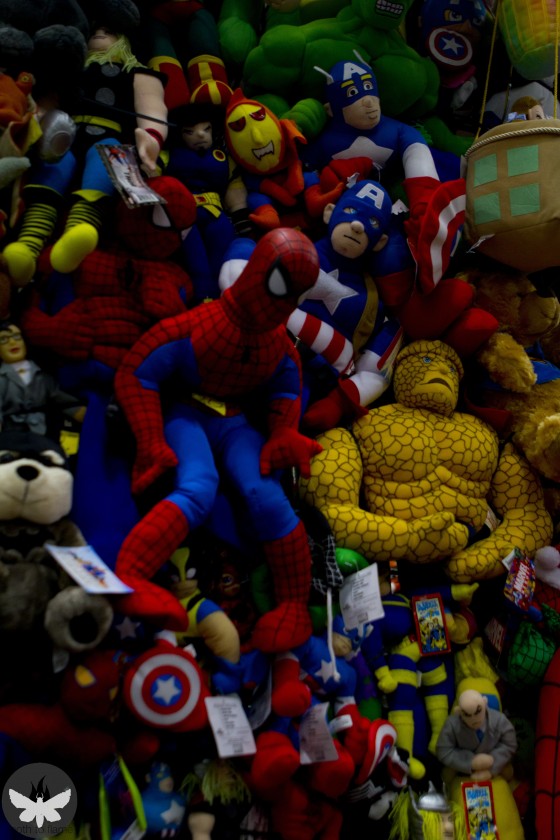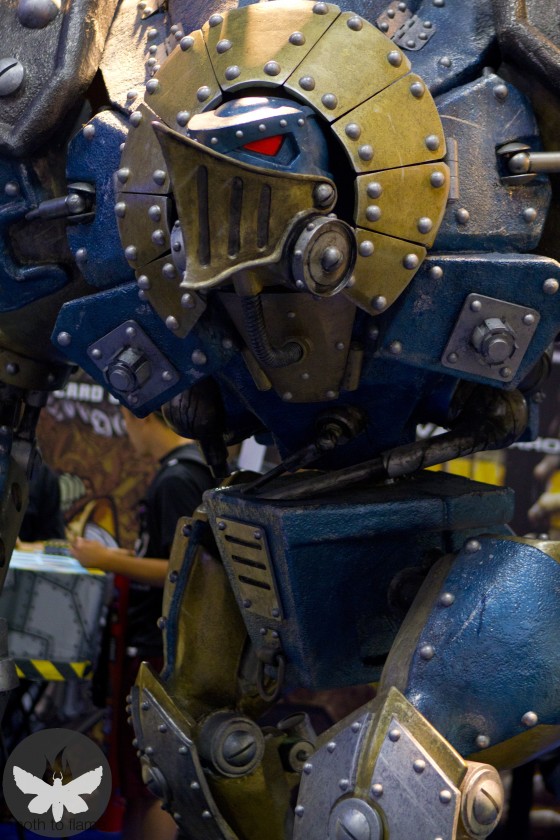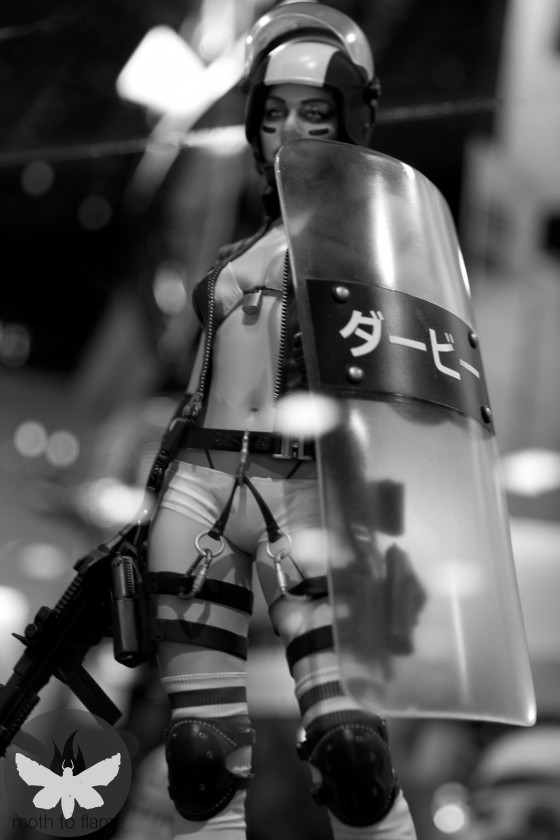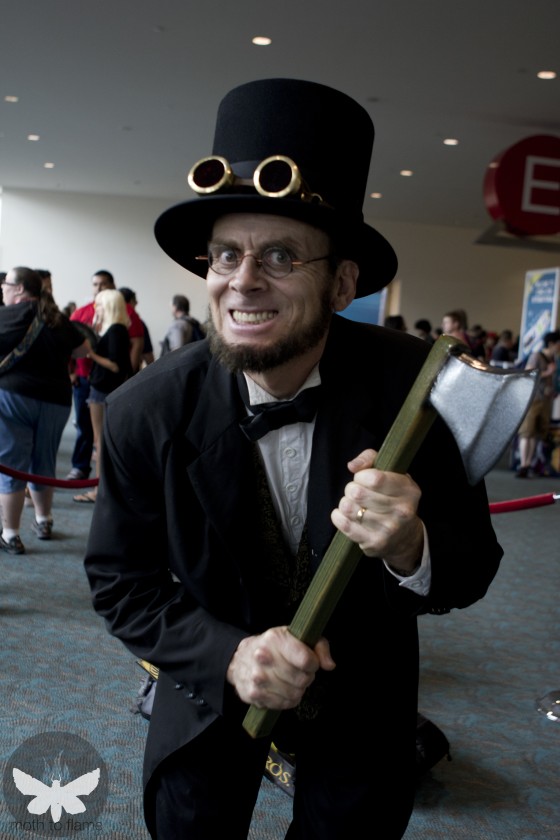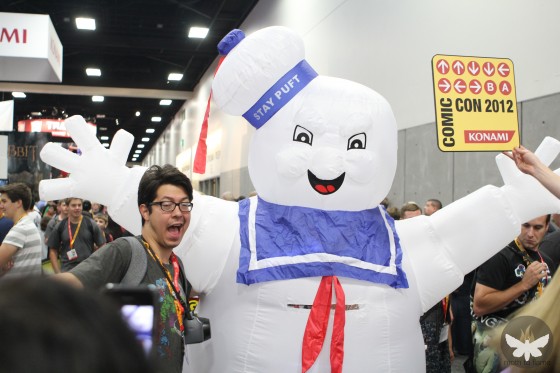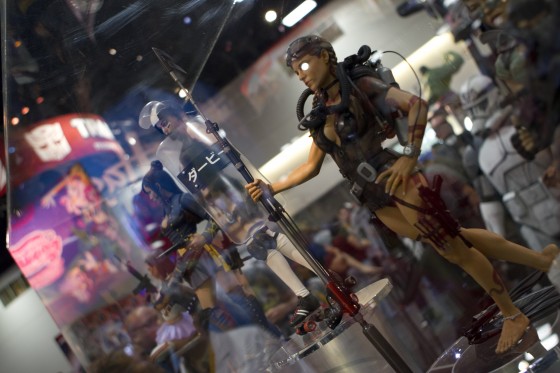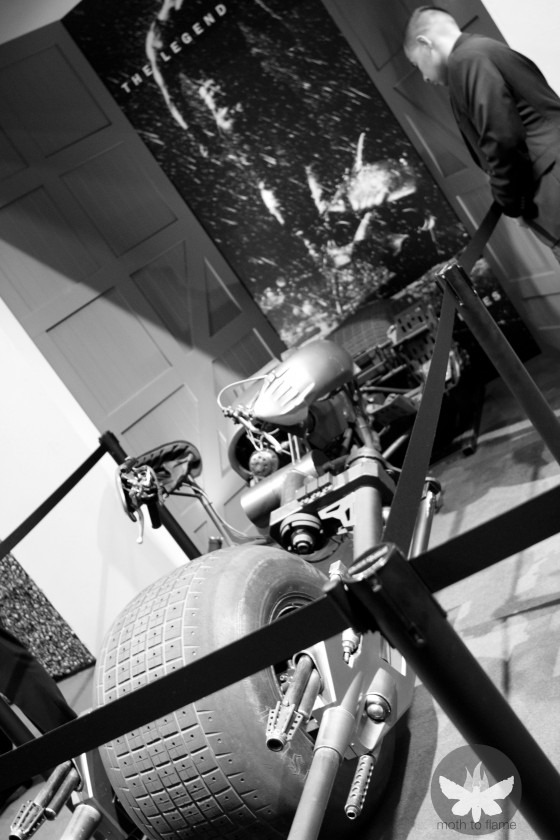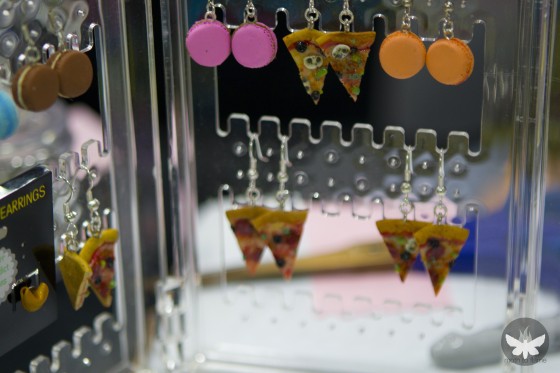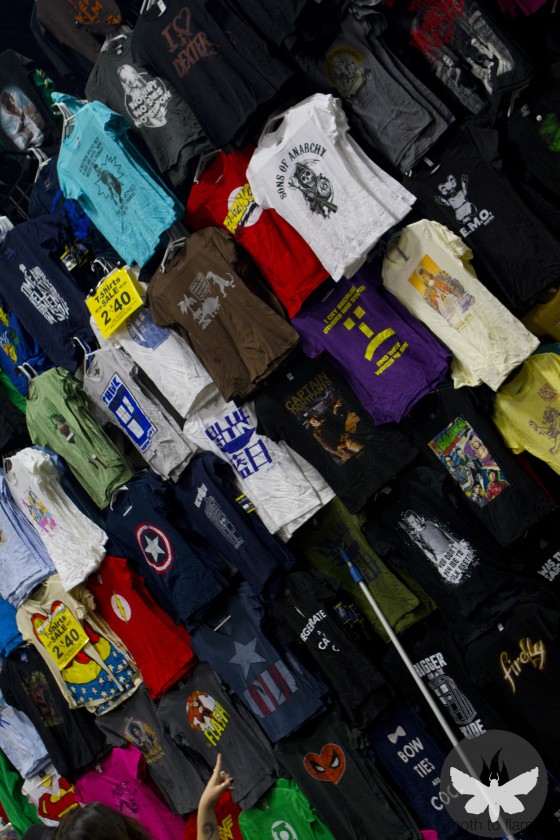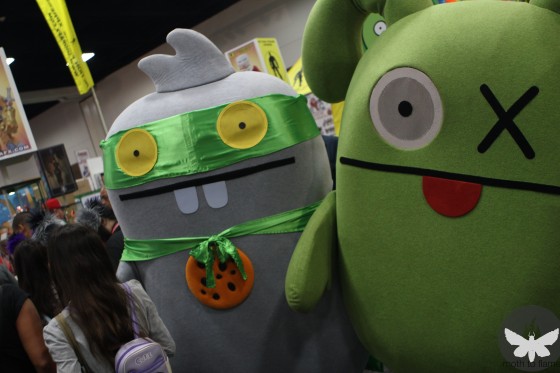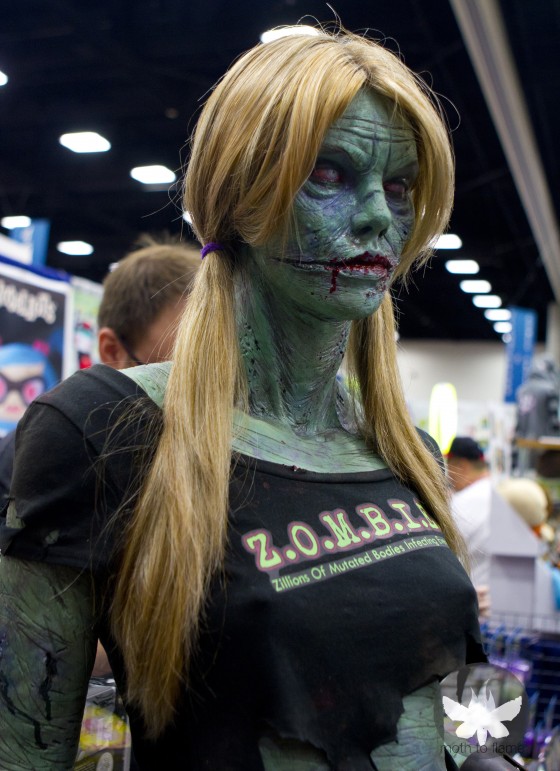 After a few hours of scoping I realized that I made a huge mistake. Carrying my entire production bag, despite taking a lot of stuff out, was not a good idea. My back started to hurt so much that I ended up walking back to the hostel to dump the entire bag. The only thing I carried for the rest of the day was my Canon T2i with a 24-70 mm lens. Nothing else. Even then, my feet were still sore from so much walking.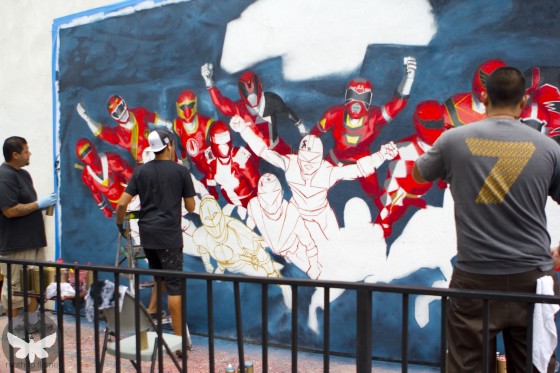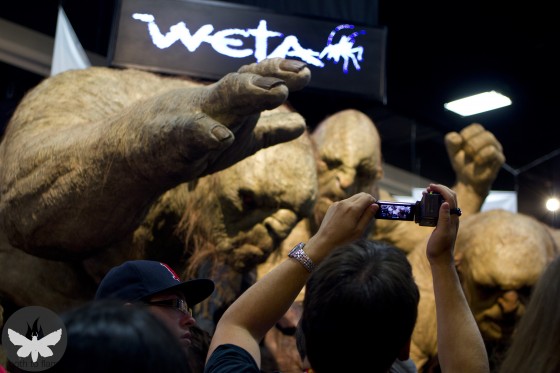 Soon, lunchtime rolled around. Though food seemed like it could potentially be extremely exorbitant in price, I found that with the number of choices available, combined with the fact that most people seemed to eat inside the convention center, the restaurants were all running promotions to get more clients. I ate a decent meal, Lasagna, for a special price of $10. Not bad, considering I got a sandwich and drink at Subway for around $8. After lunch, I got handed more flyers for others special lunch deals. I think my new goal is to see what good deals I can get for lunch. Yes, I am a dork.
I made it back in time to the convention center for my 1:00 pm shift and was assigned line duty. Can you believe there is a line that takes over an hour just to buy the official Comic-Con t-shirt? I wonder why they do not have more booths that sell these t-shirts. People stand in line for 1.5 hours to get a ticket so that they can go to yet another line to pay $20 for one t-shirt. Amazing. Our job was to keep track of line cutters and make sure that people understood where the end of the line was. It was an easy job, just repetitive after telling the 100th person that the line was against the wall towards Hall D.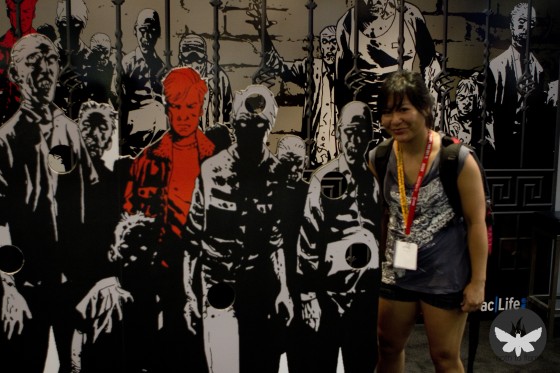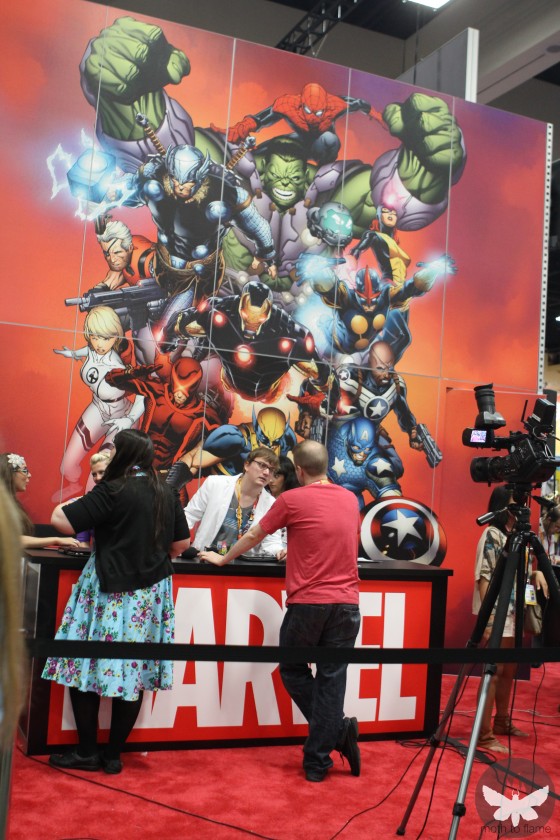 The good news is that my shift ended early so I was able to slip into a few panels. The first panel I saw was called Character Design in Entertainment: From Script to Sculpt — a very fascinating and excellent panel. The artist showed how he worked on "Super 8" and how he came up with the concept of the final alien. Like I mentioned before, for me, knowing the process is the most interesting part of filmmaking.
After the panel, I grabbed some Subway and came back to wait in line for the 7:00 pm Batmobile panel. Waiting in line early was the best decision I made because the entire place was packed. I got an amazing seat and listened to the designers of the Batmobiles, including George Barris who created the first Batmobile in the 1960s, talk about how the vehicle designs changed over time. The panel ended with a fantastic 22-minute documentary excerpt clip directed by my friend Roko Belic.  When I heard Roko directed it, I was very excited. When I heard that Roko was also present at the panel, I flipped. I have not seen this guy since the last time I met him in China…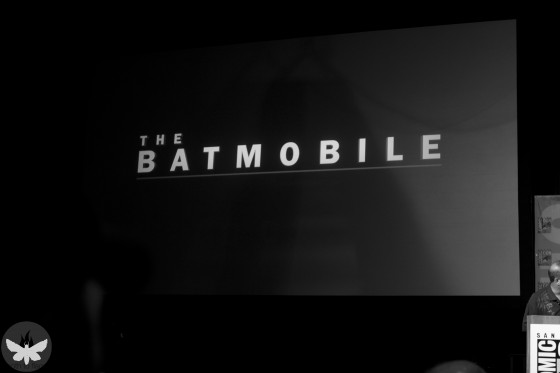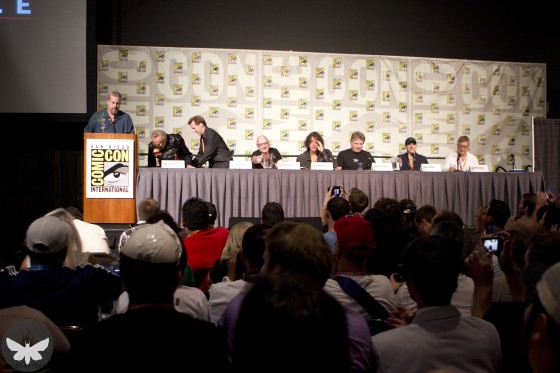 Flashback: I cannot believe I know Roko. The story is crazy. I met him about 6 years ago, during my junior year of undergraduate school in China, when I was filming my first documentary for Rice University. This hippy looking gentleman asked to see my camera, a Sony HV1U. It was one of the first small HD cameras available in the market and he was fascinated by the size. He later asked us (Jo Kent and I) to check out his documentary "Ghenghis Blues." My film partner, Jo, who now works for NBC News, and I had never heard oft his film, but we went online to check it out and were shocked to discover that the documentary had been nominated for an Academy Award.
Needless to say, I have kept in contact with Roko since then. What an incredibly nice guy. When I decided to make filmmaking my career and wanted to film my first serious project, Roko offered to mail me his camera so that I could have something to film with, since I did not own a camera at that time. I did not take him up on the offer because I eventually bought a camera, but I could not believe someone would do that. I later went to watch his new documentary  "Happy" when it played at the AMC in Austin, Texas. Fantastic documentary.
Funny story: After I watched \ "The Dark Knight" by Christopher Nolan, I wikipediaed Nolan (I Wikipedia people that I admire.) Right in the first paragraph were the lines "Growing up, Christopher Nolan and Roko Belic made shorts together in Chicago." Wikipedia no longer says this, however, I freaked out and immediately IMed Roko. "Roko you know Christopher Nolan!!!!!" I said. Roko replied,  "Ya, Chris is cool." Crazy how small the world is.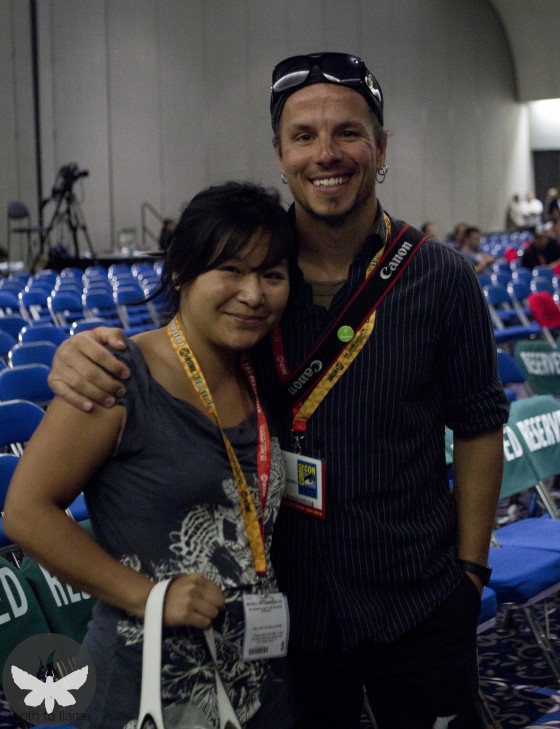 Roko Belic and I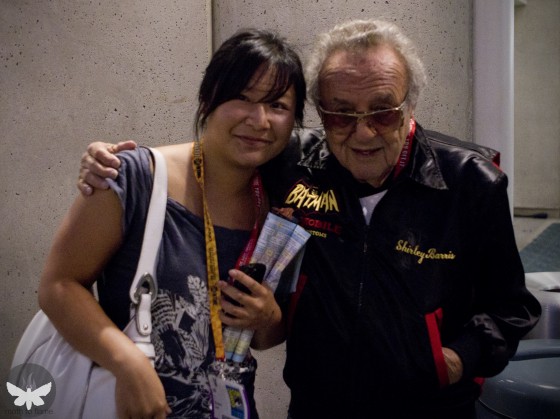 Geroge Barris and I
Christopher Nolan is my all time favorite director at the moment. I hope that one day I will make something that is worthy to pass along to him to see and that I will be able to meet him. That would be a dream come true.
After the Batman panel, I was floating on water for having seen Roko after so many years. I wanted to stay and watch the 13th Warrior, but after I sat and waited, I found myself getting sleepy, so I headed back to my hostel instead. Now I am blogging, listening to all the partying going on downstairs.
What a great day… and it is only the first day of Comic-Con. Tomorrow my volunteer shift is at 10:30 AM! Chris says the lines are only going to get worse.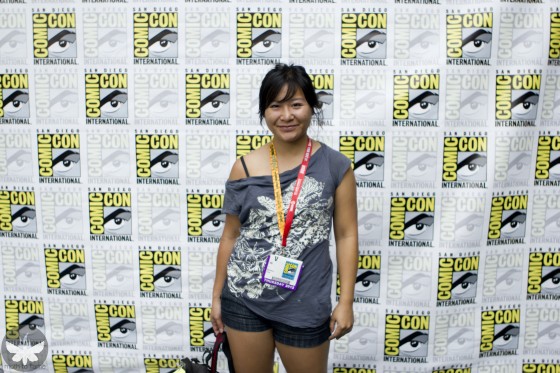 See more photos here:

Related posts: