The last day of Comic-Con did not involve much Comic-Con. I had seen the panels I wanted to see, at least the ones I was willing to wait for, and had bought all the souvenirs I wanted to buy. So after volunteering, I spent only an hour before heading back to the hostel and giving one lucky guy a free badge for the rest of the day.
Instead of Comic-Con, I decided to go to the beach with Elsa without any camera. Of course I regretted the no camera decision once I arrived, so I took pictures with my mobile phone (excuse the quality). We walked along the Pacific Beach boardwalk and gawked at all the eye candy and watched the sunset. The coolest part was watching the dolphins in the distance. At one point, we saw so much commotion amongst the waves that we suspected we witnessed some sort of dolphin feeding frenzy. Dolphins kept leaping out of the water, fairly close to the shore. Whatever it was, it was spectacular.
We stayed on the beach until dark. The Soundwave Club, an open roof club/bar happened to be hosting some big shot DJ because cover was $60 and the place looked packed. The other people who did not want to spend $60 to get in, like us, lined up on top of the sea wall and danced to the music. It was like the spring break I never had!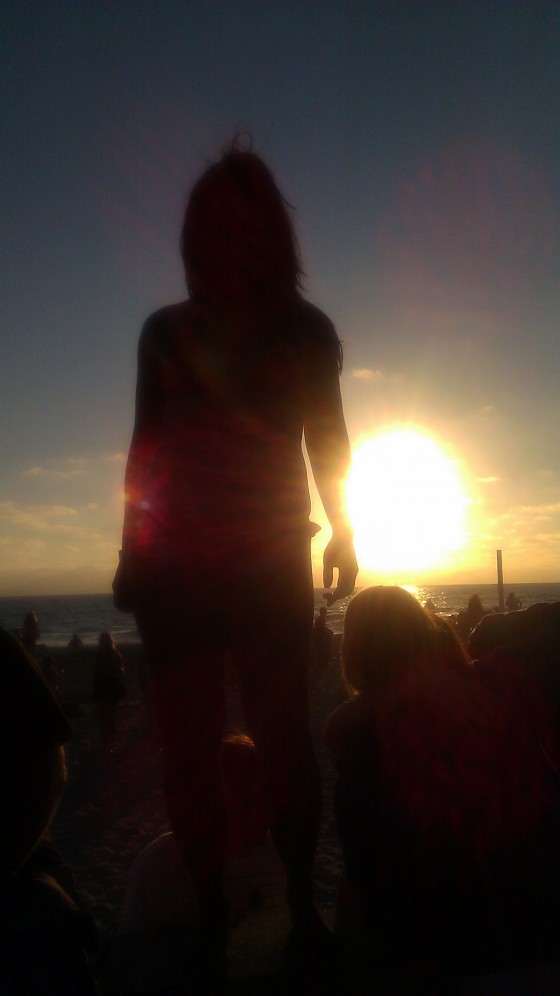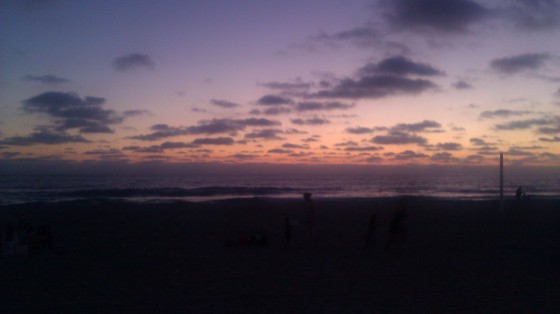 We had plans to enjoy San Diego before I left, but after stopping by the History Channel Cookout yacht with the cross country cookout boys, we soon discovered that 4 days of craziness was finally catching up to us. Early night and then back on a plane to Austin.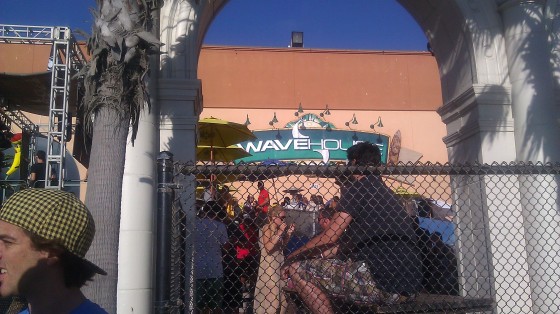 Tips and Lessons Learned from Comic-Con
VOLUNTEER! For 3 hours a day you get the entire day pass for that day, FREE! Volunteer super early in the morning, super late in the evening or in the middle of the day so that you can get your badge. Volunteering at 10:30 AM is no good.
Showing up just in time for your volunteer shift, though they say show up 20 minutes early, is the best. You avoid waiting in line.
Bring a book or iPad or something to amuse yourself while you wait in 3-5 hour lines
Make friends with vendors (aka History Channel cross country cookout team)
Look for Comic-Con lunch deals. You shouldn't have to spend more than $10 for decent lunch
There are a lot of free things to do around Comic-Con
Stay in a hostel. It is cheap and you meet cool people like my new Scottish friend Liam
Make friends with locals and explore San Diego.
Get your assignment the day before, any time around 4 pm, the lines are relatively short
Fulfillment Room volunteer jobs suck. Line Management is the easiest.
Favorite Costume: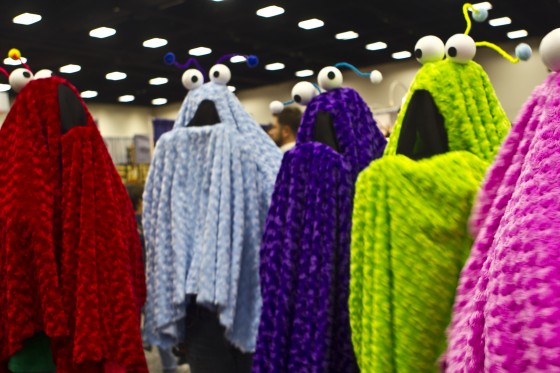 See more photos here:
Related posts: