Independent filmmakers wear multiple hats. We often times are the writers, the producers, the directors, the shooters, the makeup artists, the editors, and the list goes on…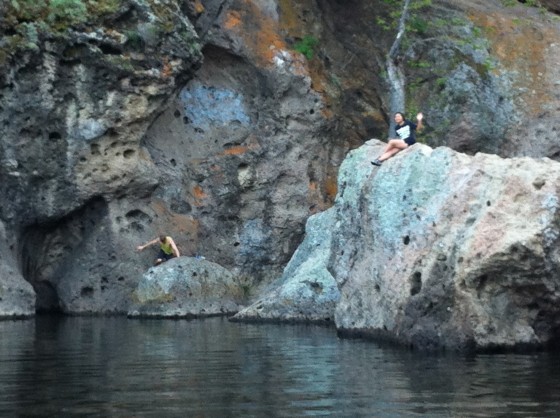 For me, working on set is the most memorable part of the filmmaking process– people and chaos surround you and it is very much a huge social event, at least on the Moth to Flame sets it is… Off the set into post-production however, is another story. This is the part that often gets the least credit, the least recognition, but requires the most time commitment. I attribute this to a lack of knowledge of the editing process. Believe it or not, a one-minute clip can take someone 20 plus hours to edit.
As a result of having to edit most of my projects solo, I find myself in the depths of my "studio," my room, for extensive periods of time with only Facebook as my window to the social world. I am crazy because for the most part, I love it. People are naturally social creatures, though… so after long periods of time, I find that I slip into moments of depression. All my work looks like shit and I question why I am even doing what I am doing because no one cares right? This is when having a good network of supportive friends come into play. I mean, no one can do it alone.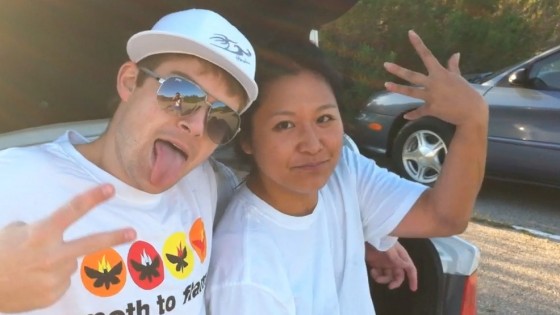 This past weekend I went back to LA to talk to a company and visit my friends. Though I am still working on homework and editing, it was refreshing. The biggest difference between good friends and GREAT friends is the ability to have moments of comfortable silence. There were so many times on the trip when my friends, Eric, and Vivi, and I sat in a room and worked for hours without saying a single thing to each other. In this safe and nurturing environment, we all felt comfortable and happy.
The next difference between a good and a great friend is the ability to pick up from where you left off. I saw Michelle and Shannon, two very amazing people, who I haven't had a chance to see for almost a year, on this trip as well. Michelle Faraone is a fantastic actress and Shannon Deane has been my sound engineer for many of my projects. When we all sat down at the Larchmont Bugalow, it felt just like the last time we sat together.
I met a new friend, Max Mai (actor/model) during this trip, a very cool guy. We enjoyed climbing, falling into the water, and the beauty of Malibu Creek together because our other friend, Nic Putnam, a filmmaker, (who is on my black list) ditched us to go to San Francisco (for work, so maybe I will forgive him one day), a day before I arrived in LA. Fantastic. Such is the life of a filmmaker. You. Suck. Nic. Max is my new bff.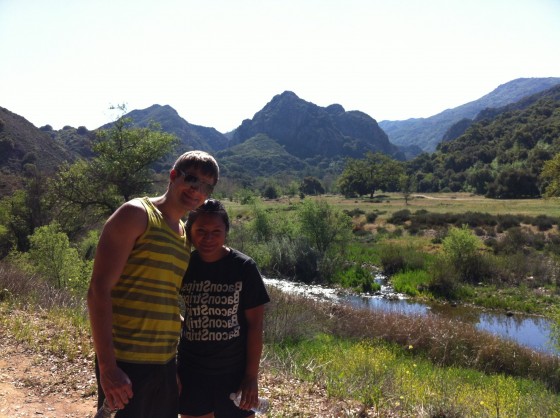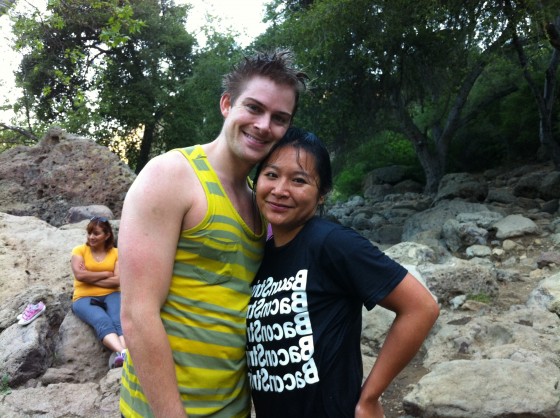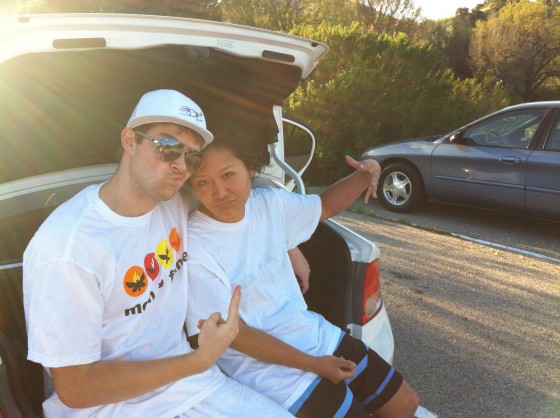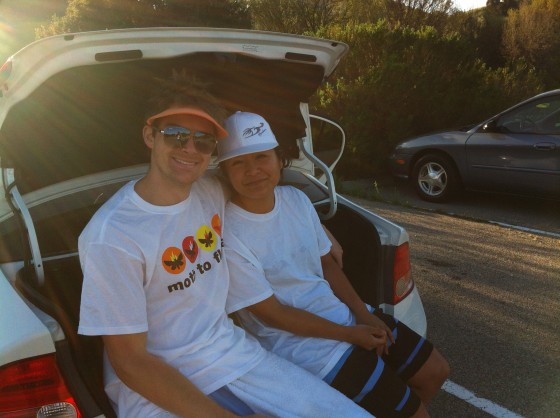 Overall, a fantastic trip… we have evidence, of course, in the form of our favorite medium.
Related posts: