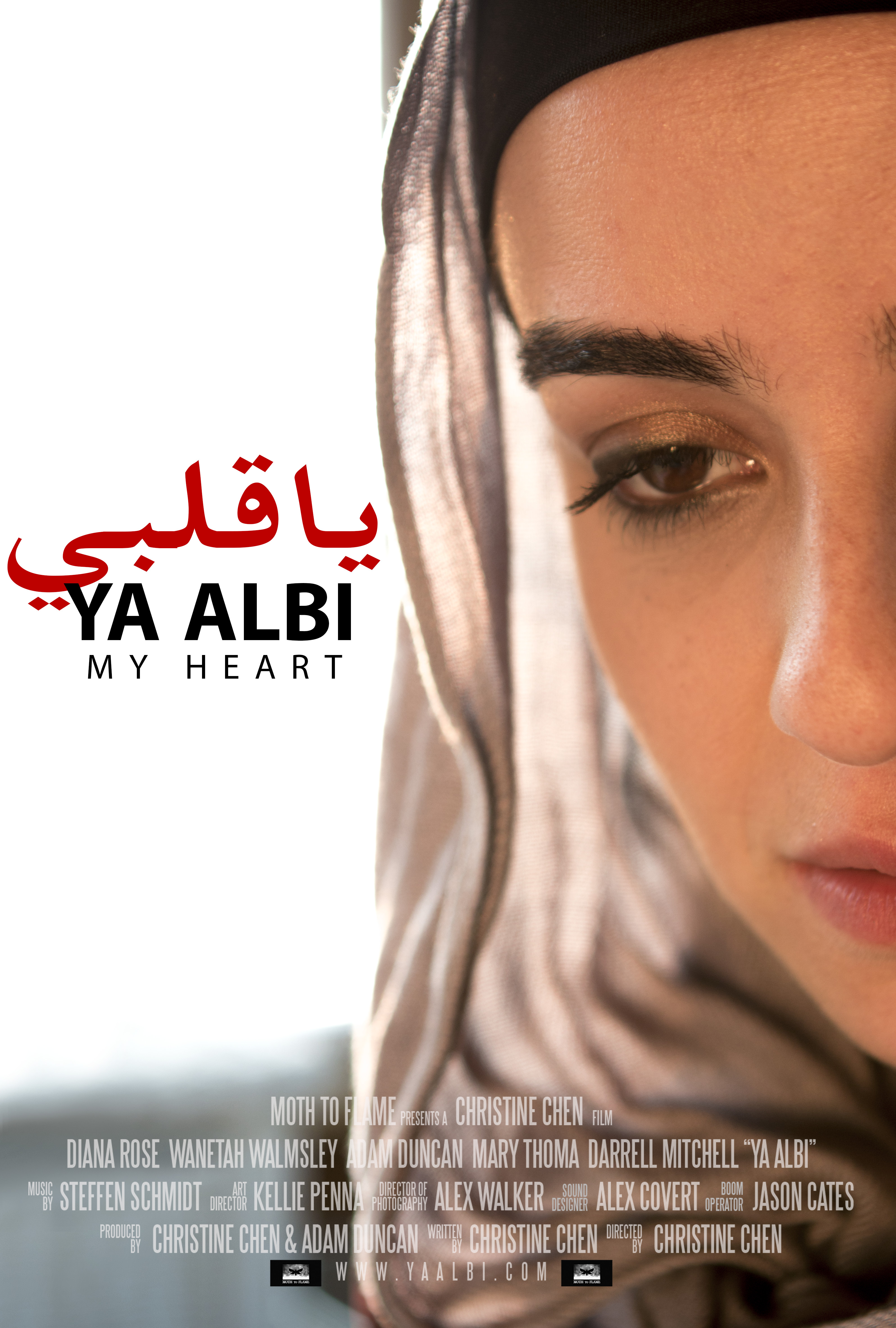 11 Jun

Ya Albi
About the Movie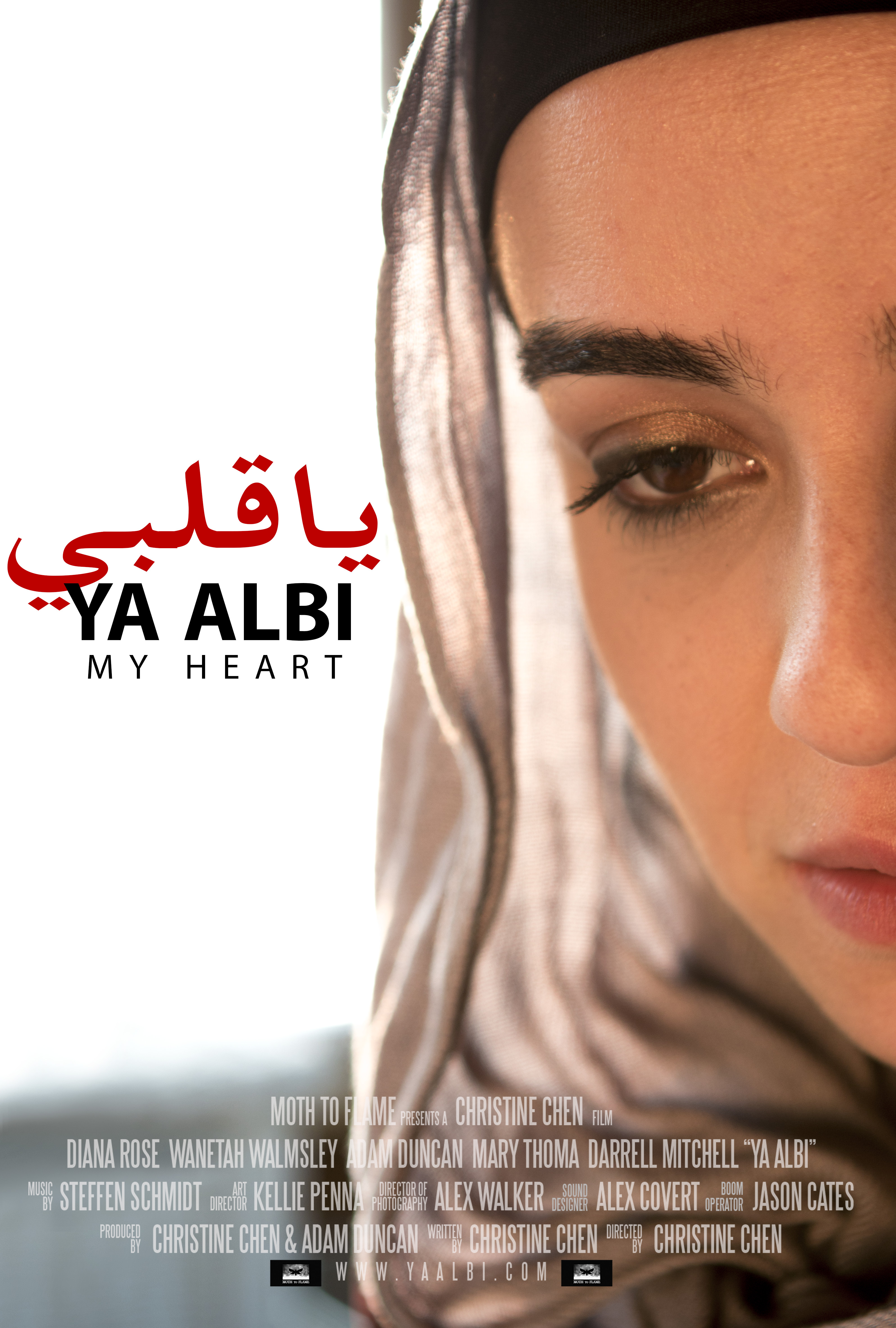 A Syrian refugee adapts to life in an unfamiliar country after her husband's immigration visa is unexpectedly rejected.
Release Dates
Current Screenings
Windy City International Film Festival, Chicago, IL (NOMINATED: BEST ACTRESS, DIANA ROSE)
2017 Blue Whiskey International Film Festival
Past Screenings
September 30 - October 2, 2016
Louisiana Film Prize (Sept 29-Oct 2, 2016), Top 5 Winner, Shreveport, Louisiana
6th Annual Pontchartrain Film Festival (Nov 4-5, 2016) LA Film Prize Block, Mandeville, Louisiana
Thursday, January 26, 2017 8:30 PM
Clutch Fest Film Festival Group 2 Block, Houston, Texas, Jan 25-26, 2017 (AWARD WINNER: BEST OF FEST)
Sunday, February 19, 2017 12:45 PM
14th Annual Oxford Film Festival (Feb 15-19, 2017) LA Film Prize Block, Oxford, Mississippi
Saturday, February 18, 2017 5:00 PM
Deep in the Heart Film Festival (Feb 16-19, 2017) Drama Block, Waco, Texas (AWARD WINNER - BEST TEXAS SHORT)
10th Annual Boomtown Film & Music Festival (Feb 23-26, 2017), Beaumont, Texas
6th Annual Nacogdoches Film Festival (AWARD WINNER: 3rd Place Short Film)
Louisiana International Film Festival
2017 Hill Country Film Festival (Nominated: Best Actress)
2017 Twister Alley Film Festival (AWARD WINNER: BEST ACTRESS, DIANA ROSE)
Cast
Diana Rose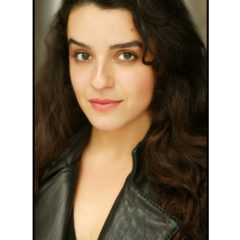 Aya
Diana Rose has made a successful and exciting transition from the theater stage to the independent film scene. After playing notable and classic roles such as Stella Kowalski, Juliet Capulet and Katharina Minola, she has continued to play lead roles in the world of film. The Ingénue, the scientist, the femme fatale, the quirky schoolgirl, the exotic girl next door or the fierce corporate boss, Diana Rose, is adept at playing a variety of characters. She strives for truth and depth in her acting. Diana can be seen in the upcoming SAG feature films Six Pack Sam and Kopy Kings. Diana has also produced short films, features films and industrial videos and values providing opportunities to her fellow actors and giving back to her community, both locally and globally.
Twitter: @missdianarose
Wanetah Walmsley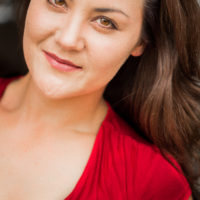 Julie
Wanetah Walmsley is an actress, singer, and dancer, with a Bachelor of Arts in Theater/Dance. She has appeared in several film and television productions such as Pitch Perfect and True Detective. For a full list of credits and more information, check her out at http://www.imdb.me/wanetah or http://www.wanetah.com.
Adam Duncan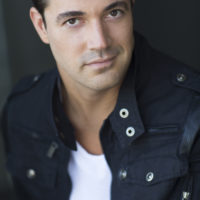 Nathan
Adam developed an early passion for acting when he was cast as a carrot in a kindergarten play. After graduating from Louisiana State University, he decided to further pursue his passion for acting and has appeared in multiple shorts, features, and commercials. Adam is best known for his lead role in the narrative feature "Funemployment." His upcoming film, "Nola Circus" will be premiering at Cannes Film Festival.
Darrell Mitchell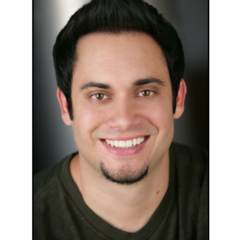 Governor of Louisiana
Darrell Mitchell returned from a 3 year tour in the middle east as a contract worker supporting the U.S. Military in both Iraq and Afghanistan in 2012 to pursue his dream of acting in television and film. His most notable films include the SAG projects – Kopy Kings and Six Pack Sam. He has also appeared in the web-series, Writers' Room, various other shorts and features, and commercial gigs for Dell, HEB, Hostess, and Samsung. Darrell has also produced both feature films and shorts as a co-owner of his company – 7 Power X Productions LLC.
IMDB page
Twitter: @DarrellMitchel7
Mary Thoma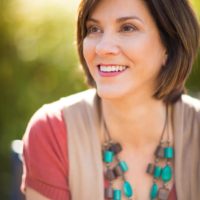 Aunt Mary
Mary Thoma has played many emotionally rich, complex and challenging characters both on stage and on set.
Her on screen portrayals are known for her signature qualities of strength, tenacity, and heart. Thoma earned a solid reputation in stage productions before transitioning to film and television. On screen, she is most commonly recognized as Morgan Freeman's White House Aide in Olympus Has Fallen, the zany, dog lover in Finding Normal, and the grieving mom in Blind Turn. In 2015, she and her two partners launched an all female production company, Four Women Films. Their first award winning short film is entitled Dandelion.
IMDB Page